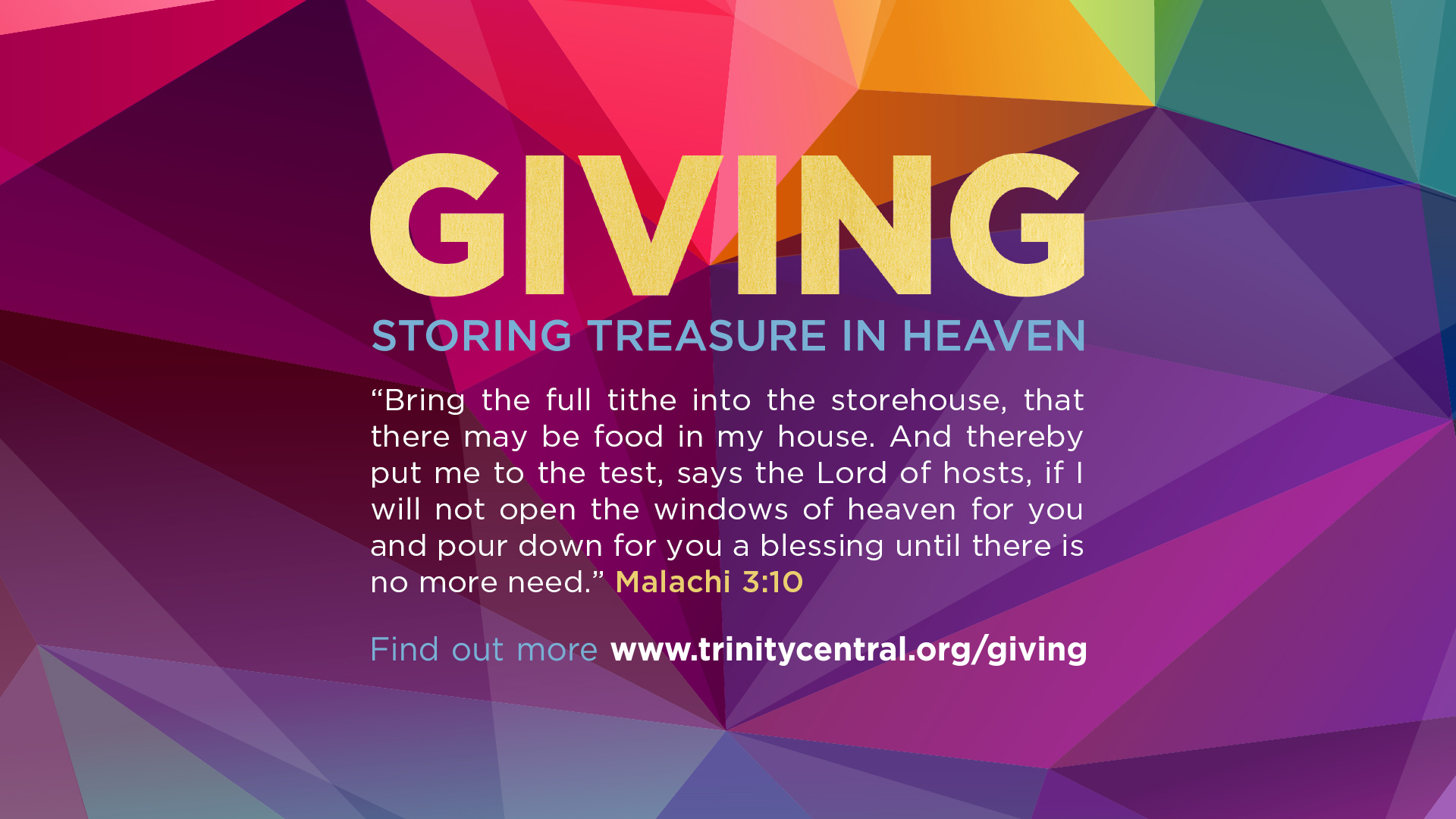 Jesus is the most generous person who ever lived. He gave his life so that we might live. As Christians, we give our time, energy, and money joyfully in response to Jesus' generosity and to help more people meet Jesus. If you'd like to give financially to Trinity Central, thank you! Here are the ways you can give.
Online
Go to our online giving portal trinitycentral.org/give
You can use your credit card for a one-time or recurring gift
Text Giving
text 'trinity604' to 206-859-9405
you will receive a link to our giving portal
if you already have an account you can sign in; if you don't have an account you can create one
Cheque
Make cheques payable to Trinity Central Church
Use the giving envelopes
Use your giving number (if you know it)
Cash
Use the giving envelopes
Use your giving number (if you know it)
Why use the giving envelopes?
Using the giving envelopes helps us to budget and enables us to send you a tax receipt at the end of the year.
Sign up for a giving number
Using a giving number means that you don't have to fill out your personal details each time you give. We'll ask you a few questions and once you're signed up you'll be able to:
Get a tax receipt for your giving
Give more quickly and efficiently
Become a regular giver
Make a yearly pledge
We'd love to get to know you so sign up and help Trinity Central make disciples and plant churches.
Want to sign up or ask questions?
Contact Robina Cousins – robina@trinitycentral.org