Dave Fellingham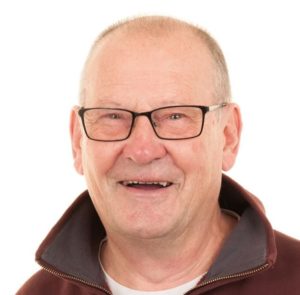 Dave is married to Rosie and they have two sons, Nathan and Luke, who were both part of the Christian band, Phatfish. Dave is an accomplished musician, song writer and worship leader. He has a broad spectrum of musical interest, and has encouraged orchestral music in worship, as well as playing a mean jazz trumpet himself. Dave has tutored and encouraged many young musicians and has been involved in worship conferences around the world. Music is not his only ministry –  Dave is also a gifted and prophetic preacher and teacher. His international ministry focuses on Canada among the many countries he visits.
Jos & Jenni Wintermeyer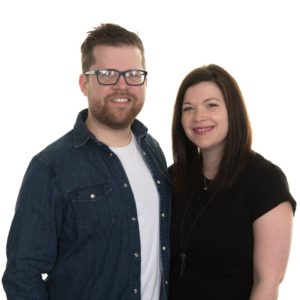 Jos is married to Jenn and they have three children. Jos is the Worship Director at Kings Church Horsham. He is also part of the Eldership team.  Jos was part of the band Phatfish and has played live and in the studio alongside worship leaders such as Stuart Townend, Matt Redman and Lou Fellingham. He has also helped lead worship at numerous Christian events in the UK such as Devoted, Spring Harvest and Big Church Day Out. Jos has also worked as a professional sound engineer and has a degree in Music Production. He is passionate for excellence in both musicianship and production whilst pursuing the presence of God.
Jenn is a full time mother who is very involved in Church life, leading a thriving mother and toddlers group.  She is also gifted pastorally, helping people to work through various personal difficulties with gentleness and good humor.
Nick Tasquier
Nick has his own business and is a Financial Advisor. He and Andy Robinson have been friends for many years and Andy loves to have Nick alongside him when he travels.  On a recent trip to Zambia Nick spent considerable time speaking with business men and women about their businesses and bringing Godly wisdom and insight to bear.  He is prophetically gifted, particularly expressed in words of knowledge.
Jo & Paul McCulloch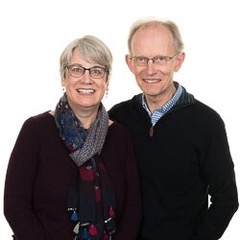 Jo and Paul have two adult children. They enjoy travel and reading. Jo is a gifted prophet who hears and speaks the word of God clearly and concisely. A gifted communicator, Jo loves to teach, impart and activate prophetic gifting in others. Jo is a Deacon at King's Church Horsham overseeing the wide and diverse prophetic ministry within the church. She also oversees the Kings Church Prophetic Academy (www.prophetic.academy) where she leads the teaching & tutor team. Jo's passion is to see people inspired and equipped to hear God and be part of bringing prophetic encouragement and direction in every sphere of life.
Paul is a Director and part owner of a legal company, now semi-retired.  He enjoys making bread and fishing when he gets the chance!
Irene & Keith Brooks
Keith & Irene have four children and seven grandchildren.  Irene is a Deacon for King's Church Horsham and serves the Pastoral Support Team and the Pastoral Care Academy. She is an accredited counsellor and supervisor with the Association of Christian Counsellors and has designed and trained a number of pastoral care and counselling courses.
Keith is a Trustee of Kings Church and a Chartered Electrical Engineer. Keith is also a Justice of the Peace (magistrate) sitting in both Adult and Family courts.  When he retired from engineering in 2003 he felt God calling him to join the judiciary as part of the church's service to the community.  If asked what his ministry is today he will tell you it is looking after his wife Irene and enabling her to carry out the calling that God has put on her life.
Roshan & Jen Cheraghvandi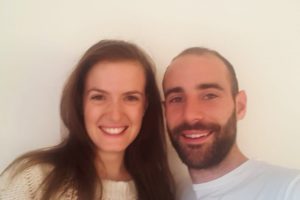 Roshan is passionate about seeing God's rule and power manifested in the workplace through a work culture that is inspired by the values and principles found in scripture. Roshan enjoys building authentic relationships and helping people to make good choices in their life. At work Roshan helps develop business strategy, improve business processes and he also develops software. Roshan's pastoral heart comes alive when listening and praying with others as part of the church's ministry team.
Jen works part time as a receptionist for Kings Arms Church Bedford and part-time as a "wellness advocate" helping people to live more healthily. Under her stage name of Eden-Rae she writes and performs songs with a contemporary sound that proclaim the good news of Jesus to the world. She released her debut EP this summer called Home-Grown.
You can listen to her music here
.  Jen enjoys teaching song writing and she also enjoys teaching what she has been learning from the bible.