Spirit Filled Church Day Conference
Saturday June 6th, UBC Robson Square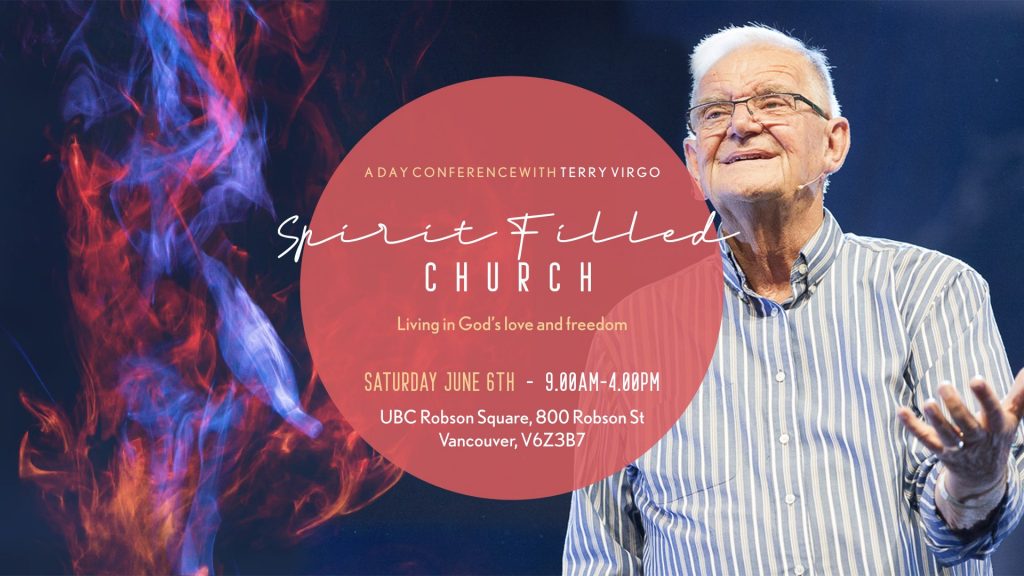 Learn to live in God's love & freedom
We are thrilled to have Terry Virgo returning to speak at a day conference on Saturday June 6th 2020. Last year's 'Amazing Grace' conference was a highlight, and we are looking forward to another inspiring and helpful day in God's presence.
Price: $15 for Adults / $7.50 for Youth and Students
Children: Child care is not provided
Terry Virgo is a well-known speaker, author, and the founder of Newfrontiers, a worldwide family of churches working together to restore the church, make disciples, train leaders and plant churches. Newfrontiers now serves 1,500+ churches across 70 countries.  You can find out more about Terry on his website: terryvirgo.org
There will be Conference Ambassadors in the main entrance foyer directing you where to register from 8:30am.
8:30am Registration
9:00am     Welcome & Session 1
11:00am    Refreshment break (coffee and tea provided)
11:30pm    Session 2
12:30pm   Lunch break (bring your lunch, or purchase something at a nearby food outlet)
1:45pm     Session 3
4:00pm     Finish
There are a number of coffee shops and food outlets nearby where you can buy a drink or lunch.  During the 11:00am refreshment break tea and coffee will be served free of charge.  Lunch is not provided.