We are very excited to welcome our good friends Jeremy and Ann Simpkins back to Vancouver – they have loved and served us so well over the years. Jeremy and Ann are bringing along several members of the ChristCentral apostolic team (which Jeremy leads) so we thought it might be useful to give a brief biographical sketch of the visiting team members: Jeremy and Ann, Ginny and Stuart Burgin, and John Payne. The team will be with us from June 14 to 29.
---
Jeremy & Ann Simpkins (on the right of photo) have led various Newfrontiers churches in the past 25+ years and up until the end of last year were based at Christ Central Manchester. In early 2017 Jeremy and Ann followed a call to join City Church Sheffield in Yorkshire.
Jeremy leads ChristCentral, a group of NewFrontiers churches under Jeremy's apostolic leadership. He and Ann love to visit local churches to support, encourage and develop local eldership teams and other ministries. The ChristCentral apostolic team currently serves over 130 Churches on 5 different continents – North America (Canada, Mexico & USA), South America (Bolivia & Peru), Asia (Cambodia), Africa (Tanzania & Zambia), and Europe (England, Northern Ireland, Norway, Scotland, Sweden & Wales).
When they are not travelling, Jeremy and Ann love to walk in the countryside near their home – usually ending with a visit to a local pub. This will be their sixth visit to us in Trinity Central Vancouver – they say it's one of their favorite places to be!
---
Ginny & Stuart Burgin (on the left of photo) have lived in Yorkshire in the north of England all their lives. They have been married for 44 years and have a daughter and four grandchildren.
Ginny's Christian journey began in 1972. Following a call into prophetic ministry, she and Stuart became involved in the church that later became City Church Sheffield. Ginny currently teaches, trains, assists pastorally and makes known what she feels God is speaking to her prophetically to the City Church and ChristCentral leadership teams.
Stuart has recently retired from running his own businesses. He loves soccer and is a loyal supporter of a local team called 'Sheffield Wednesday', aka 'the Owls'! Stuart is Ginny's rock and support and she says that without him she could not fulfill the calling God has put on her life.
They have felt for some time that God would bring Ginny to Trinity Central one day, so they are delighted it is finally happening!
---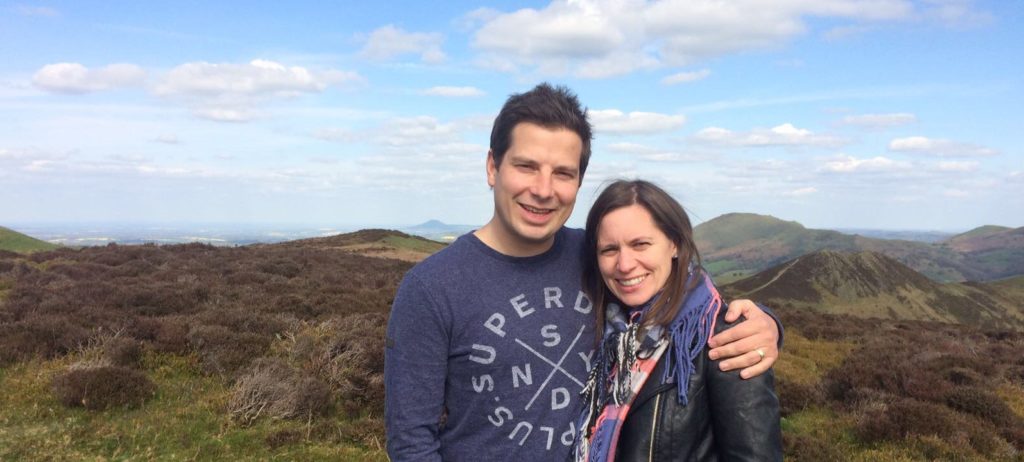 John Payne is based in Harrogate, UK. John met his wife, Kate, while studying at Leeds University. In 2010 they left Gateway Church in Leeds to plant Hope Church Harrogate. John leads the growing team there and has recently joined the ChristCentral apostolic team. Kate works as a medical doctor (GP) in the local community. They have two lovely children.
---
For a brief explanation of the relationship between ChristCentral and Newfrontiers, have a look at the video below:


Newfrontiers: Then and now from Relational Mission on Vimeo.