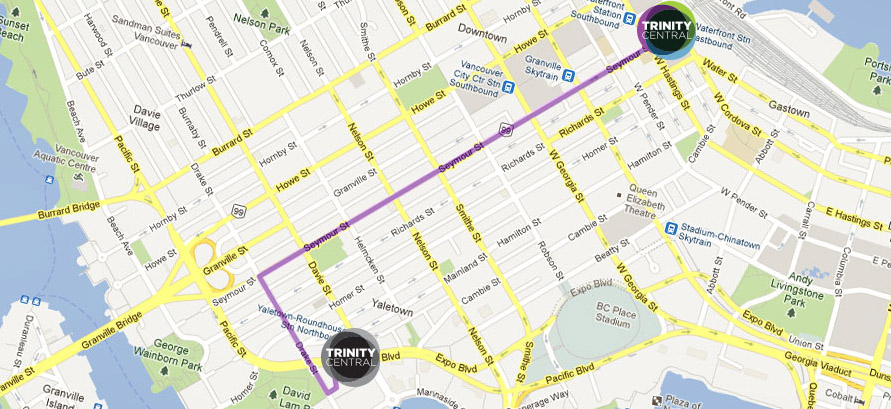 After ten months at the Roundhouse in Yaletown, and our regular attendance growing from 10 to nearly 100, we're in need of a new venue for our Sunday church meetings in downtown Vancouver.
From the December 9 2012, Trinity Central church Vancouver will meet at a new downtown location, at SFU's Centre for Dialogue, conveniently located close to Waterfront station, at 580 West Hastings Street, every Sunday at 5pm.
Find out more about our Sunday meetings here. We look forward to seeing you there!