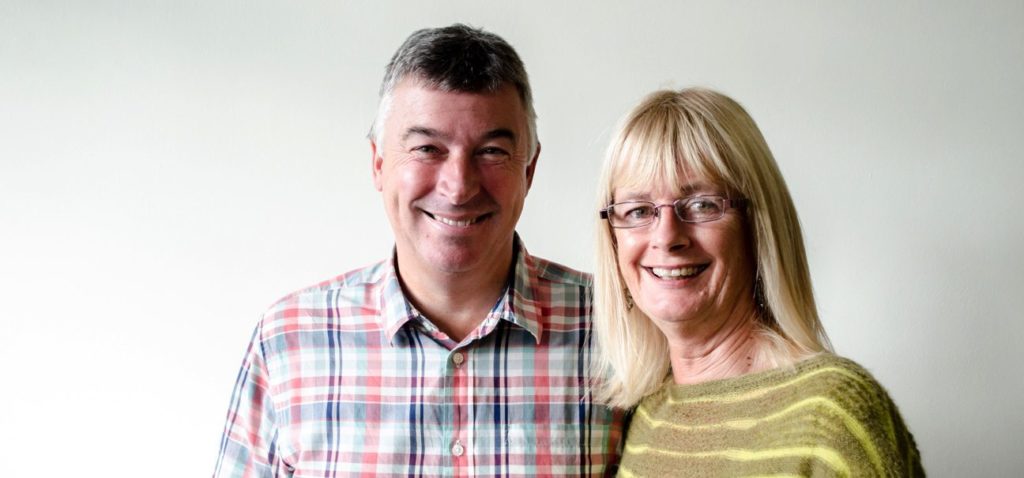 We are very excited to welcome our good friends Jeremy and Ann Simpkins back to Vancouver – they have loved and served us so well over the years. They will be with us from June 14-27th. During their time here, Jeremy will be preaching at our Sunday Services in Yaletown, as well as joining us for our prayer meeting on June 18th and hosting a leaders' evening on Sunday, June 23rd. We look forward to their spirit-filled wisdom and friendship building us up and encouraging us to be faithful to what God has given Trinity Central to be and do in Vancouver and beyond.
---
Jeremy & Ann have led various Newfrontiers churches in the UK in the past 25+ years from Hastings and Eastbourne in the south of England to Teesside and Manchester in the north. In early 2017 Jeremy and Ann followed a call to join City Church Sheffield in Yorkshire.
Jeremy leads ChristCentral, a group of NewFrontiers churches under his apostolic leadership. He and Ann love to visit churches within ChristCentral to support, encourage and develop local eldership teams and other ministries. The ChristCentral apostolic team currently serves over 130 Churches on 5 different continents – North America (Canada, Mexico & USA), South America (Bolivia & Peru), Asia (Cambodia), Africa (Tanzania & Zambia), and Europe (England, Northern Ireland, Norway, Scotland, Sweden & Wales).
When they are not travelling, Jeremy and Ann love to walk in the countryside near their home – usually ending with a visit to a local pub. This will be their seventh visit to us in Trinity Central Vancouver – they say it's one of their favorite places to be!
For a brief explanation of the relationship between ChristCentral and Newfrontiers, have a look at the video below:

Newfrontiers: Then and now from Relational Mission on Vimeo.