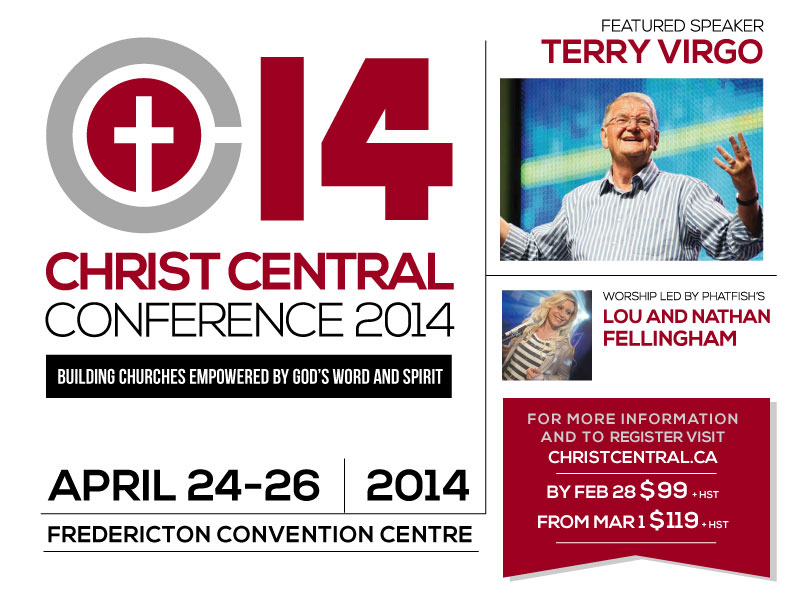 You're all very warmly invited to the Christ Central Canada Conference in Fredericton in April 2014. The conference will run Thursday evening 24 April to Saturday 26 April. We are delighted to have Terry Virgo coming out to speak at the conference, and we're sure that this will be a wonderful highlight! Terry will also be speaking at Christ Central Fredericton on the morning of Sunday 27 April, to which everyone is welcome.
We're excited at the prospect of quite a few of our Trinity Central people meeting others in our ChristCentral family from Fredericton, Charlottetown, Ontario and the USA over those few days, and are expectant that God will speak powerfully to us during that week.
Because of the cost and logistics of getting to Fredericton we're wanting to give everyone lots of warning, in the hope that we'll have a good contingent from Trinity Central participating in the conference.
You can book here now.