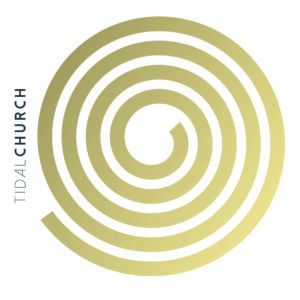 BY JOHN PAYNE
The seeds for Tidal Church were sown three years ago at 'Thirst', Trinity's annual weekend away. It was the last session of the last day and I was already mentally packing my bags to return to Kate and the kids in the UK. Wonderfully, God gave me something else to think about, grabbing my attention with one of the most vivid pictures I've ever received: a gigantic wave rolling into the BC coastline. Fast forward three years and we now live here! Wonderfully, I get to enjoy watching the ocean every day from our house.  
Recently, I stood in awe as some of the biggest waves I've ever seen crashed down upon Ambleside beach, taking people by surprise, even knocking a few people over!  Immediately I thought about that picture God had given me. At the time I thought it was just God getting my attention but I felt the Holy Spirit whisper that it was a picture of what God was and is going to do in Vancouver.
There are a few places where waves are referenced in Scripture, none more prominent than the psalmist's experience in Psalm 42. He starts the psalm exhausted, lonely, desperate, searching for a touch from God. He calls out for streams of water but by the end, he encounters something so much more!  He describes his experience of God as being like waves breaking over him.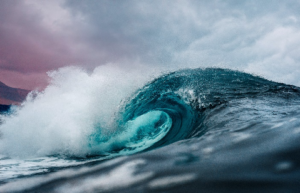 That's God's heart for the North Shore of Vancouver. The human cry for a touch from God. That deep yearning for real, lasting refreshing that's all around us in this city, and that God wants to meet with His power. It's the invitation of Jesus (John 7:37).
Naming the growing church 'Tidal' speaks to us every day of God's promise!
We're been so blessed over these last four months to find others equally envisioned with what God wants to do here. We are so grateful for Emma Vickers! For a long time, she was the only person we knew living here and what a person to know! We've been massively encouraged by her faith for what God is going to do and the way she's taken it upon herself to pray for this place over the last decade.
Wonderfully, there are now over 14 of us meeting each week online to pray for and talk about what God wants to do on the North Shore. Everyone has their own story to tell of how God moved them here and we're all carrying an expectation of the new thing that God wants to do!
We're purposefully positioning ourselves for revival
The illustration we often use is that of a sailing boat. As a church we're like a little yacht not going anywhere unless the wind blows! We are completely dependent on God. We can't create revival. What we need is a sovereign move of God to show people their need for him.
We need the wind of the Spirit to blow! However, what we CAN do is raise the sail. We can position ourselves so that when the Spirit of God blows upon where we live, we can make the most of what he's doing!
With that in mind, we're already multiplying our small group across the North Shore.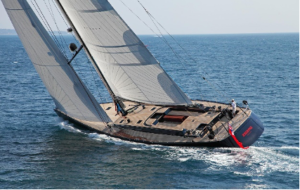 Dom and Lucy Cottrill have just rented a house in Horseshoe Bay, Kate and I are living here in Ambleside, Courtney and Mac Comstock and a stream of others including Heewon, Dan, Chimmey and Emma have moved to Lonsdale and Mark and Katrina Machin live in Seymour village, on the Eastern tip of the North Shore.
Our hope is that we would grow church communities in each of these areas made up primarily of those thirsty to know more about Jesus. We believe that in every believer are the seeds of a small group or even a church plant. So we're praying that as each of us makes friends, serves the community and faithfully shares Jesus that those seeds will take root and in time bear fruit.
At the moment that means giving ourselves to getting to know the people and places where we live. We're praying for 'people of peace' and open doors (Luke 10:6). In February we're planning a big 'Alpha' push and hoping to run a few different courses. Please do join us in praying that God draws many. We're in this for the long haul and we're fully aware that it can time to see first fruit, but how wonderful would it be to see this new church 'Tidal', birthed in a wave of salvations!